New pleated Mosquito Screens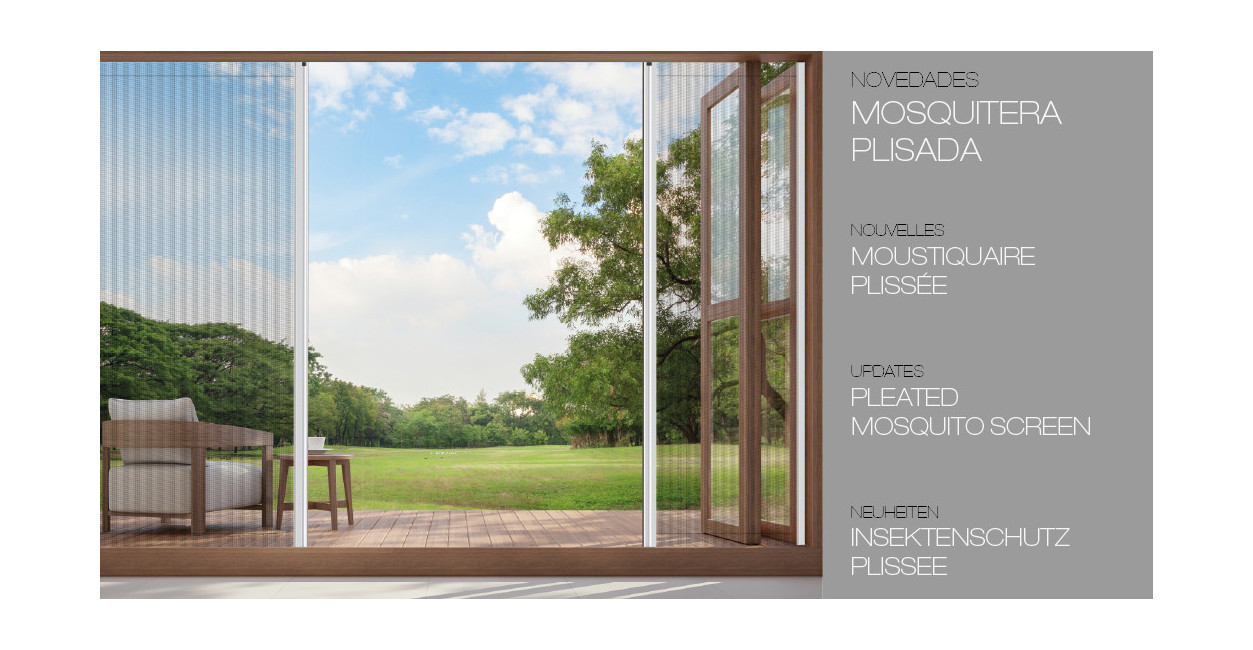 The pleated mosquito screens are an innovative, effective and especially practical solution for large windows and doors, because they fold up like an accordion, without taking up any additional space.  
As manufacturers, our objective is to improve day by day, by coming up with new solutions that help us achieve excellence. As a result of all this hard work and effort, we have made improvements in the pleated mosquito screens such as:
NEW PATENTED SYSTEM
A new system has been developed to prevent breakage, by making sure that the yarn tensioner is always in place when the screen is opened and closed, which prevents any rubbing or pulling that might damage or fray the material, and this substantially improves how the mosquito screen works. 
This system has been tested on a test bench and the results far exceed those obtained with the previous system, which means that the whole system has a much longer lifespan. 
NEW PET FUNCTION // MEMORY FUNCTION // VECTRAN YARN// HEAVY DUTY FABRIC 
Made from polyester (PET) monofilament.
Fabric that withstands abrasion, wear and tear and extreme temperatures (+200º // -25º).
Waterproof material that is easier to clean and more difficult to stain and mark.
Memory function that keeps the corners folded, without losing the original shape, so that the fabric will always fold correctly when the screen is opened and closed. 
HIGH QUALITY YARN
Tension breaks are prevented, because the old yarn has been replaced by another yarn that is made using Vectran fibre. The Vectran fibres are known for their exceptional strength, they withstand moisture very well and they are more resistant to hostile environments. 
WIDE RANGE OF COLOURS
We have a wide range of colours for all the mosquito screen profiles, which means that we can adapt to the aesthetics of the enclosure so that they blend in with the look of the whole unit.
MODELS AVAILABLE:
ECO22 1 PANEL
ECO22 2 PANELS
ECO22 REVERSIBLE
ECO22 VERTICAL
NOVA 40
NOVA 40 XL