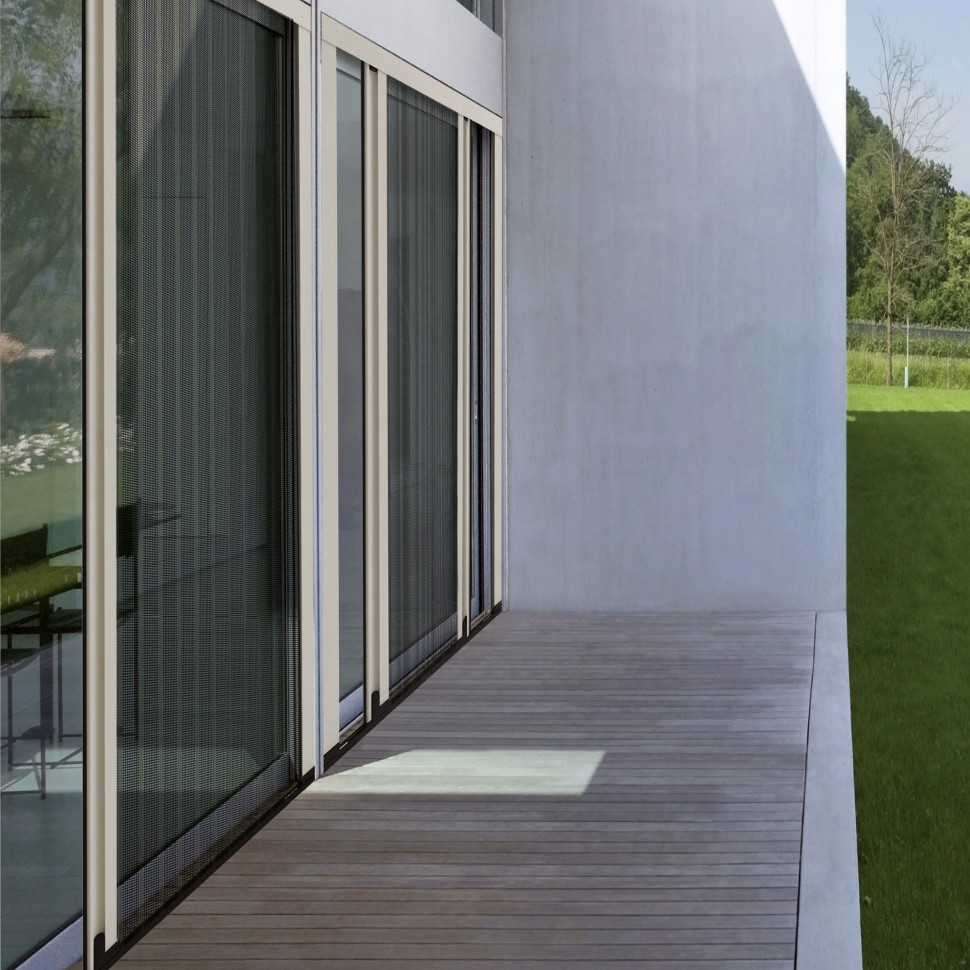 ECO22 reversible pleated
Side opening accordion style pleats system for doors and windows that is available in one or two panel options.
Its mesh is gathered between two sliding aluminium slats, allowing users to extend the mosquito screen as desired.
It is the ideal system to use for high traffic areas.
Supplied with black pleated fabric.

Door installation

Window installation

Pleated fabric

Wheelchair accessible profile
Horizontal View (mm)


Manufacturing measurements
Width
Height
Minimum
-
60 cm
Recommended
240 cm
260 cm
Maximum
270 cm
300 cm